Editor's note: This page was last updated Jan. 18, 2019.
Chicago hardly noticed when a white cop fatally shot a black 17-year-old in the middle of the street in October 2014. Laquan McDonald, who was carrying a knife, was the 14th person the city's police had shot dead that year, and the days that followed saw no newspaper obituaries, no press conferences, and no large protests.
But McDonald's death rocked Chicago 13 months later when a judge ordered the city to release a police dashcam video of the shooting. The infamous recording shows Officer Jason Van Dyke exit a police SUV and — within seconds — fire 16 shots at McDonald. Police reported McDonald had been swinging a knife at officers, but the video shows the teen walking away.
The fallout was swift: Officers were accused of a cover-up, the top cop was fired, and the U.S. Justice Department launched a probe into the city's police department.
On Oct. 5, 2018, Van Dyke was found guilty of second-degree murder and 16 counts of aggravated battery with a firearm. He was found not guilty of the official misconduct charge.On Jan. 18, 2019, he was sentenced to nearly seven years in prison.
WBEZ Chicago and the Chicago Tribune teamed up to make a podcast that examined the shooting, the fallout, and the trial. Hear what led the city to this moment, and how the trial unfolded.
Here are answers to some of the most commonly asked questions about the shooting and trial.
What's in the video?
The video shows Van Dyke shooting McDonald.
The nearly seven-minute video, recorded on a police dashcam, mostly shows officers on their way to McDonald, who was suspected of breaking into trucks and slashing the tire of a police car. The final minutes show Van Dyke exit a police SUV and open fire within seconds. McDonald falls to the ground, bullets keep hitting him, and an officer eventually kicks away the knife in his hand. McDonald lies on the pavement and receives no immediate aid. The video has no audio.
What was Van Dyke charged with?
Murder, aggravated battery, and official misconduct.
Thirteen months after the shooting, Cook County prosecutors charged Van Dyke with first-degree murder. The announcement came hours before the city released a video of the shooting. A grand jury later indicted the officer on six counts of first-degree murder and one count of official misconduct. In 2017, a special grand jury brought those same charges plus 16 counts of aggravated battery — one for each shot to McDonald. On Sept. 17, just before opening statements, prosecutors dropped four of the six counts of first-degree murder.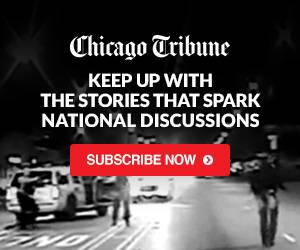 Is Van Dyke in prison?
Yes. He was sentenced to nearly seven years in prison.
Van Dyke was taken into custody after the verdict was read and spent about three months in a county jail. He was sentenced to 81 months in prison for second-degree murder, but under Illinois law he can serve as little as half that term.
Was there a police cover-up?
Not according to the court
A judge decided three other Chicago cops — Officer Thomas Gaffney, former Officer Joseph Walsh, and former Detective David March — did not cover up for Van Dyke. March was CPD's lead investigator on the shooting. Walsh was Van Dyke's partner that night. Gaffney was one of eight other officers on the scene during the shooting. On Jan. 17, 2019, all three were found not guilty of obstruction of justice, official misconduct, and conspiracy.
Why did it taken so long for the trial to start?
It's actually not that unusual for Cook County murder defendants to wait years for a trial.
Lawyers on both sides had been in the courtroom arguing for nearly three years about almost everything, including defense motions to dismiss the charges, the types of evidence and witnesses that will be allowed, and whether to relocate the trial.
Who decided the verdict?
A jury.
Van Dyke's lawyers had until Sept. 14, 2018 to waive his right to a jury. Eight women and four men decided Van Dyke's fate.
Who were the witnesses in the trial?
Van Dyke testified, as did other police officers and various experts.
The prosecution called more than 20 witnesses during the first four days of testimony, including many current and former police officers who were on the scene the night of the shooting. They also put doctors, nurses, and paramedics on the stand, as well as experts in ballistics and video analysis. Van Dyke's lawyers called about 20 witnesses, including psychologists, a drug expert, and Van Dyke himself. They also called juvenile detention center workers, who describe McDonald's violent outbursts, and experts to cast doubt on the autopsy and dashcam video.
How long did the trial last?
About a month
Jury selection began on Sept. 5 and took about a week. Prosecutors took four days to present their case, then Van Dyke's lawyers spent about a week-and-a-half calling their witnesses. It took jurors about eight hours of deliberation, spread over two days, to come to a verdict.
How many years will Van Dyke be in prison?
Up to 6.75 years
Gaughan only sentenced Van Dyke for the second-degree murder, which means he can serve as little as 50 percent of the sentence.